R
| | |
| --- | --- |
| Where forest & forestry resources come together for all users! | <![if !vml]> <![endif]> |
Sponsored by the Michigan Forest Association and Michigan State University
Extension
Forestry Assistance
Article #280 September 2018
By Bill Cook
Woodlands and wildlife can have complex relationships with each other. And both are heavily influenced by human activity, or lack of activity. For most woodland owners, obtaining assistance with managing these resources is a wise decision.
Nearly nine million acres of Michigan forestland is owned by families. That's almost half of the total state forest area. The collective behavior of these hundreds of thousands of owners has a strong influence on the quality and quantity of forest benefits. These benefits include timber, water, habitat, and several other environmental services.
Nearly all natural resource professionals, foresters and wildlife biologists, will recommend seeking advice on managing woodlands, or what the consequences might be if left unmanaged. The same is true when considering managing retirement portfolios, health care, or automobile maintenance. It's often a good idea to seek advice.
For a set of reasons, most woodland owners don't manage their properties or, if they do, believe that assistance is unnecessary. If you have a neighbor or friend actively managing their woodland, have a friendly discussion.
How does a person find forest management assistance? Actually, there are a wide range of services and opportunities. But they're not all for everyone.
A set of brief management guidelines can be helpful with learning about different forest type groups. The Michigan Society of American Foresters also has a set of general forestry guidelines.
Consulting services can be obtained on a fee basis or, in some cases, a limited amount of assistance can be found without cost. Time and again, the cost of consulting foresters is well worth the investment. A reasonably comprehensive list of forestry consultants can be found on the DNR Forest Stewardship website.
For about 30 counties, the Forestry Assistance Program supports foresters at County Conservation Districts. These foresters can help define and guide a forestowner to available services. In many cases, they can provide a no-cost site visit.
In parts of Michigan, industry foresters will assist a forestowner for free. Such assistance does not come with hidden catches or obligations. Better forest management benefits everyone. However, friendships with industry foresters often result in procurement for a home mill, along with other mills. Diverse markets provide for better forest management.
Most recommendations will begin with developing a forest management plan, which can include many elements. The forestowner will define which pieces are more important than others. If a cost is associated with a plan, then there are cost-share programs available. However, plan costs are not really all that expensive.
The Forest Stewardship Program, run through the DNR, is the largest forest plan cost-share source in Michigan. The program hit a million-acre benchmark this year. That's a lot of acres, but still only about ten percent of the family ownership.
For many non-commercial forestry and habitat practices, the USDA Natural Resource Conservation Service (NRCS) has a palette of cost-share opportunities and guidelines. All of them require a pre-existing management plan. Most forestry consultants, as well as the NRCS technical service providers can help sort through the programs, practices, and timelines.
Michigan has a pair of forest tax programs, which reduce property taxes in exchange for timber management. These programs also require a pre-existing management plan, and have eligibility requirements. A handy comparison of these two property tax programs can be found on the Oscoda County Conservation District website.
The Qualified Forest Program, run through the Department of Agriculture and Rural Development, is usually the more popular for forestowners. The tax reduction is less than that of the Commercial Forest Program but property can be legally posted.
The Commercial Forest Program has larger tax reductions, but public access for hunting and fishing is part of the deal. That access is foot-only. All roads can be gated. Vehicles can be barred. But, the property cannot be posted. This program is sometimes more attractive to larger forest holdings and is managed by the DNR.
For woodland owners interested in long-term easements to prevent development conversion, the Forest Legacy Program might be an option. Related easement programs are also sponsored by a number of land conservancies.
Two particularly good ways to learn more about forestry and wildlife management is to join the Michigan Forest Association and the Michigan Tree Farm Program. Both organizations connect woodland owners for peer-to-peer learning and provide information. It's a good way to grow with your forest!
- 30 –
---
TRAILER- This website was created by a consortium of forestry groups to help streamline information about forestry and coordinate forestry activities designed to benefit the family forest owner and various publics that make up our Michigan citizenry. This website is maintained by Bill Cook, Michigan State Extension Forester/Biologist. Direct comments to cookwi@msu.edu or 906-786-1575.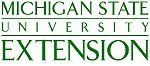 Michigan State University is an affirmative action equal opportunity institution. The U.S. Department of Agriculture prohibits discrimination on the basis of race, color, national origin, gender, religion, age, disability, political beliefs, sexual orientation, and marital status or family status. (Not all prohibited bases apply to all programs.)