R
| | |
| --- | --- |
| Where forest & forestry resources come together for all users! | <![if !vml]> <![endif]> |
Sponsored by the Michigan Forest Association and Michigan State University
Extension
Sustainable Forestry Conference
Article #268, Febuary 2018
By Bill Cook
The fourteenth annual Sustainable Forestry Conference will be held on 19 April in Florence, Wisconsin. All interested in forestry are invited to attend.
These annual conferences assemble a program of topics that influence forestry and the forest industry. Pre-registration is required and not permitted at the door. The conference fills quickly, usually before the 11 April deadline. The cost is $30 for the day and includes great food! Continued education credits are available for both loggers and foresters.
The 2018 schedule has nine sessions, including talks, panels, research, and updates. The conference opens at 7:20 (central time) with registration and a continental breakfast. The full schedule and brochure is available on-line at www.lumberjackrcd.org, miforestpathways.net, or by calling Sabrina Leffler at 715-528-4480. The facility, "Encore on Central" fills to capacity, about 150 people, and is located right in downtown Florence.
This is one of the largest forestry conferences in the upper Lake States. Sponsors include a variety of agencies and companies. Organizers also come from a variety of employers and interests, coordinated by Wendy Gehlhoff of the Florence County EDC.
This year, the conference features speakers from the U.S. Forest Service, state DNRs, UW-Stevens Point, Michigan Tech, community colleges, Sacred Heart Hospital Sentinel Structures, Arauco, and Great Lakes Timber Professionals Association.
- 30 –
---
TRAILER- This website was created by a consortium of forestry groups to help streamline information about forestry and coordinate forestry activities designed to benefit the family forest owner and various publics that make up our Michigan citizenry. This website is maintained by Bill Cook, Michigan State Extension Forester/Biologist. Direct comments to cookwi@msu.edu or 906-786-1575.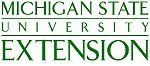 Michigan State University is an affirmative action equal opportunity institution. The U.S. Department of Agriculture prohibits discrimination on the basis of race, color, national origin, gender, religion, age, disability, political beliefs, sexual orientation, and marital status or family status. (Not all prohibited bases apply to all programs.)