| | |
| --- | --- |
| Where forest & forestry resources come together for all users! | <![if !vml]> <![endif]> |
Sponsored by the Michigan Forest Association and Michigan State University Extension
---
SEVENTH SUSTAINABALE FORESTY WORKSHOP FOR TEACHERS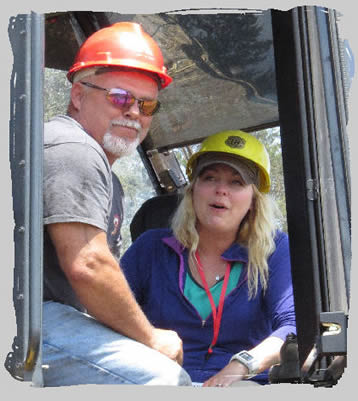 Michigan Forest Association
18-24 June 2018
Ralph A. MacMullen (RAM) Center near Grayling
Cost: $100 to participants (non-refundable)
~30 SCECH credits and 3 MSU credits
Contact: Bill Botti at miforest@acd.net
Registration flyer (from 2016, as an example)
Michigan is rich with an extensive and diverse forest resource.
Forest products and services are essential to human survival and lifestyle.
How do forests develop and change?
How are we managing this valuable resource today?
This workshop will provide teachers with field-based training in the many benefits of sustainable forest management. Participants will gain a basic understanding of forest management by reviewing basic biology/ecology and seeing it applied in actual management activities.
The MFA recognizes the invaluable role that teachers play in helping society to understand important issues, including natural resource consumption, use, and conservation. That's why the MFA raises about $600 per teacher to defray the cost. Past participants have very much enjoyed these workshops and found them valuable.
Field attire is required, including provision for rainy weather. Mill tours require long pants and closed shoes. Prepare for mosquitoes!
Lodging and Dining
Participants lodge at the RAM Center, typically two per room, with common bathrooms. Meals are served at the RAM Center main lodge. The RAM Center lies on the north shore of Higgins Lake, next to Higgins Lake State Park.
Typical Schedule
While the final schedule varies from year to year, the following topics might be
expected.
Michigan forest history.
Tree identification and physiology.
Visits to Hartwick Pines, historic plantations, Weyerhaeuser, AJD sawmill.
Visit to an active timber sale, managed forests, and a wildlife management area.
Exercises in forest inventory and orienteering.
Daily discussions about issues and events.
Michigan Forest Association (MFA)
The MFA is a group of forest owners, foresters, educators, and other people who are interested in promoting the wise management and use of our forests. One of the important activities of the MFA is providing sound information on forests and forest management to teachers. Workshops such as this help equip teacher with a basic understanding of forestry and will give them the confidence necessary to teach forest-related units at all grade levels.
Instructors
Many foresters and other natural resource professionals participate in these teacher workshops. However, the main instructors are Bill Botti, Georgia Peterson, Julie Crick, and Bill Cook.
Bill Botti is a former executive director of the MFA. He is a retired DNR silviculturist and serves on a number of forestry-related boards and committees. Bill and his wife, Alice, also operate a forestry consulting firm and operate a Christmas tree farm.
Georgia Peterson, Julie Crick, and Bill Cook are experienced MSU Extension foresters, each with many years with MSUE. Georgia works from the MSU campus and has specialties in community development and social aspects of forests and natural resources. Julie works from Roscommon County. Bill is located near Escanaba and is also a wildlife biologist. He has close ties with many forest-related communities.

---
TRAILER- This website was created by a consortium of forestry groups to help streamline information about forestry and coordinate forestry activities designed to benefit the family forest owner and various publics that make up our Michigan citizenry. This website is maintained by Bill Cook, Michigan State Extension Forester/Biologist. Direct comments to cookwi@msu.edu or 906-786-1575.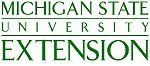 Michigan State University is an affirmative action equal opportunity institution. The U.S. Department of Agriculture prohibits discrimination on the basis of race, color, national origin, gender, religion, age, disability, political beliefs, sexual orientation, and marital status or family status. (Not all prohibited bases apply to all programs.)